4-H Detroit has many exciting hands-on learning opportunities for youth ages 5 to 19 years.
Our Mission
MSUE seeks to strengthen families through research-based education and to build community capacity to support families through education, collaboration, and systems reform. Helping people improve their lives through an educational process that applies knowledge to critical needs, issues, and opportunities.

4-H empowers youth to reach their full potential, working and learning in partnership with caring adults.

Michigan 4-H has a mission to create non-formal, educational opportunities to help youth thrive in a complex and changing world.

Becoming a Member or Volunteer
It's simple to become a 4-H member! Just complete a registration form at the club or community center you are interested in joining.

Volunteers are always needed! Share your talents and skills like sewing, fashion, interior design, photography, auto mechanics, entrepreneurship, and financial literacy. Did you know you can also start a club in your home, church, or school. Simply complete a registration form that includes a background check and attend a 2 hour training.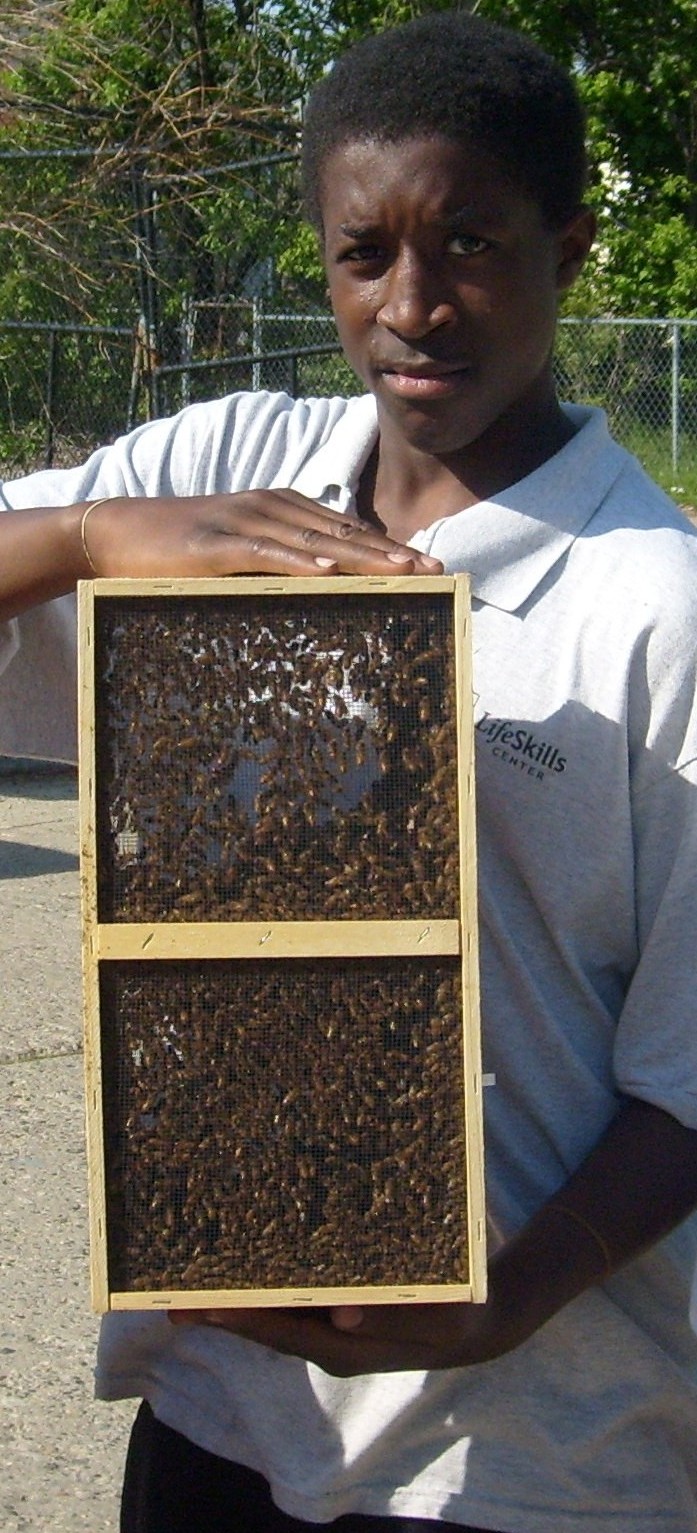 Junior Master Gardener participant holds a honey bee colony
Organization News
Four students (Jasmine Alexander, Quante Cohen, Terrell Roman, Jeffrey Williams) presented at a Business Expo at Michigan State University's Exploration Days June 18-20. TheYouthville Spoken Word Collective 4-H club won 1st place for existing business poster display. Special thanks to Katina Bryant and Ameer Hakim for their leadership.
4-H is offering summer programming! Summer Fun in 4-H at the 4-H Community Center begins registration on June 30. The program will operate from July 7th through August 22nd from 12 to 5 pm, Monday through Friday. 4-H Detroit programming at Youthville begins June 23rd. Schedules are listed in the program bulletin.